our american peas
our american peas
support local farmers
provide your body with a clean & complete source of protein
promote sustainability - 1 bag of Heavenly Protein™ Powder (versus one with imported peas) reduces CO2 emissions equivalent to driving from L.A. to Austin (~1,200 miles)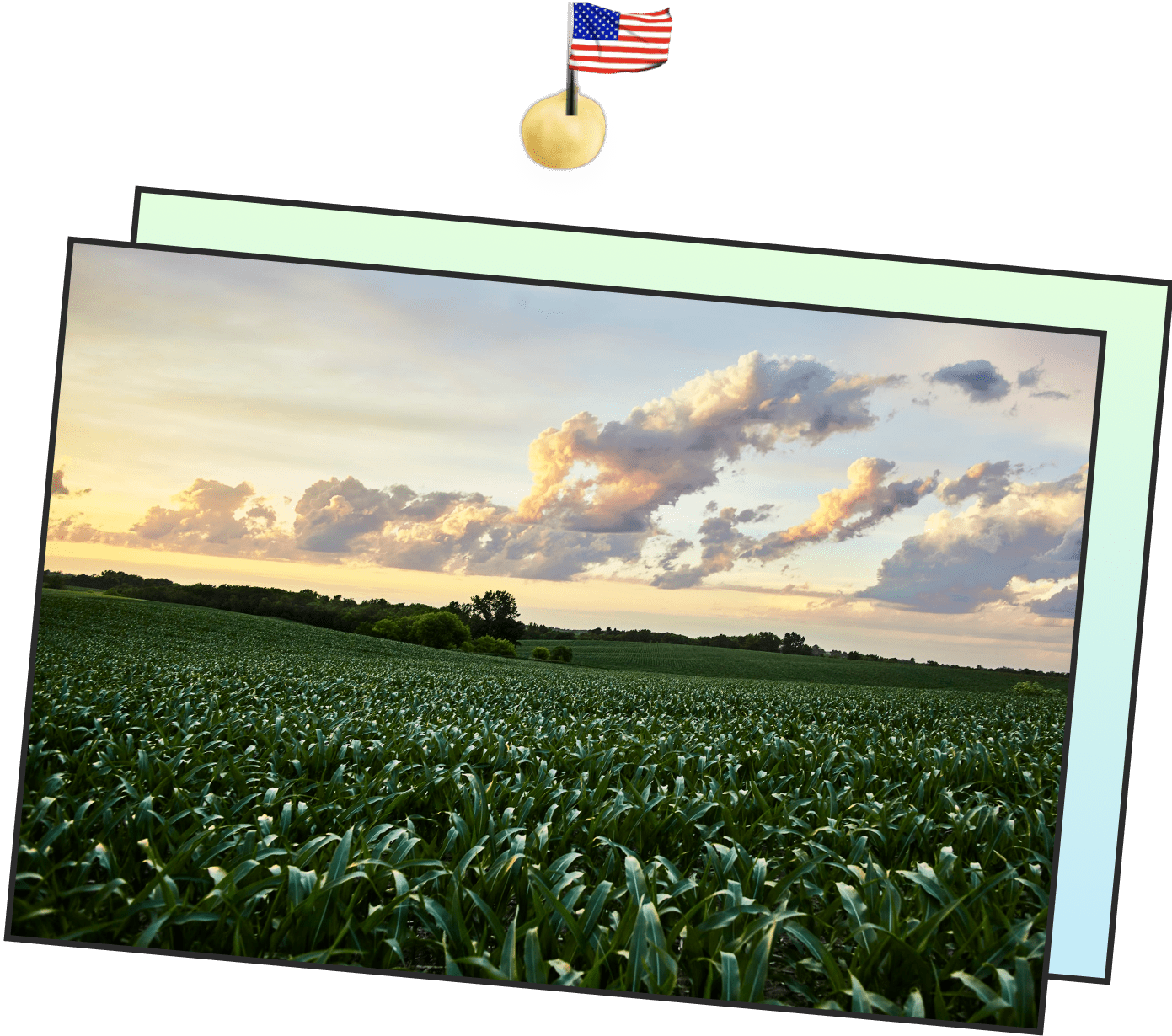 Iowa, USA
us vs. them
American grown.
USDA Organic.
Non-GMO Project Verified.
digestive enzymes added for easy digestion
long & unpronouncable ingredient list
faq
How do you get Heavenly Protein to be delicious yet so healthy?
We've spent the past year perfecting our formula to come up with a premium, ultra-healthy yet delicious formula that follows our guiding philosophy of being able to enjoy a delicious taste and still eat healthy. 
NO: fillers, no artificial ingredients, no blends
How many grams of protein are in each serving?
Typically, people choose their serving based on how much protein they want to consume.
1 scoop = 9g protein = 50 calories
2 scoops = 18g protein = 100 calories
3 scoops = 27g protein = 150 calories
Can you talk more about your American grown peas?
Our organic non-gmo peas are grown & harvested from a select number of US farms in the Midwest. Not only are we proud to support local farmers, nuFYX uses peas that are the highest quality and best tasting.
1 bag of Heavenly Protein™ Powder (versus one with imported Chinese peas) reduces CO2 emissions equivalent to driving from L.A. to Austin (~1,200 miles)
Is Heavenly Protein vegan?
Yes, Heavenly Protein is 100% vegan / plant based.
is it Keto & Paleo Friendly
Yes, Heavenly Protein is both keto & paleo friendly.
Why don't you use gums in Heavenly Protein?
Xanthan, Guar & other gums are produced through an unnatural bacterial fermentation process to give protein powders a thick consistency. At nuFYX, we use Lucuma Fruit (native to Peru) to give our powder that same creamy consistency, but naturally.